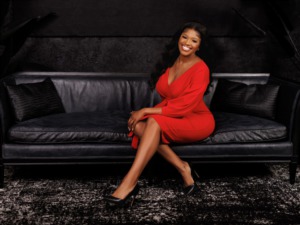 Teresa Mckine, a Georgia native, has been enthusiastic about real estate since an early age. Providing premier customer service while educating others on the benefits of homeownership is Teresa's primary goal as a broker. She takes pride in her ability to establish a well-defined path for others to become homeowners, especially first-time buyers who may feel overwhelmed in the home-buying process.
Serving in Charlotte and surrounding areas, Teresa is relentless in ensuring her clients get the best there is in the market. Her secret is transparency, skilled negotiations, market knowledge, and most importantly her passion! Her degree in Marketing gives her a unique advantage when it comes to getting a seller to the closing table or negotiating the best deal for you when purchasing your next property.
Living by the phrase, Trust the Process, Teresa believes that everyone should understand the value of participating in the real estate market and learn to love being immersed in the process. That process can vary, but Teresa takes pride in working zealously with each client to ensure understanding every step of the way.
When Teresa's not assisting clients, she's prioritizing health by staying active in the gym or spending time with the ones she loves. Health and wealth go hand and hand. Make sure you work on your wellness and don't forget to contact Teresa McKine when ready to enter the real estate market and generate more wealth for you and your family.